Membership
Since the 1940s, Theatre Under the Stars (TUTS) has delighted audiences from the Lower Mainland and beyond.
TUTS is a non-profit society with a mission to entertain families through popular music and to provide vibrant opportunities for developing theatre artists. We strive to form strong relationships with our Members. Your support is critical in order for us to return to our iconic venue Stanley Park each summer.
Member Benefits starting with just $25 in annual contributions we are certain there is a level for you. Below you will be able to find all Member Benefits categorized by the size of your annual donation. Thank you so much for becoming a member and supporting Theatre Under the Stars.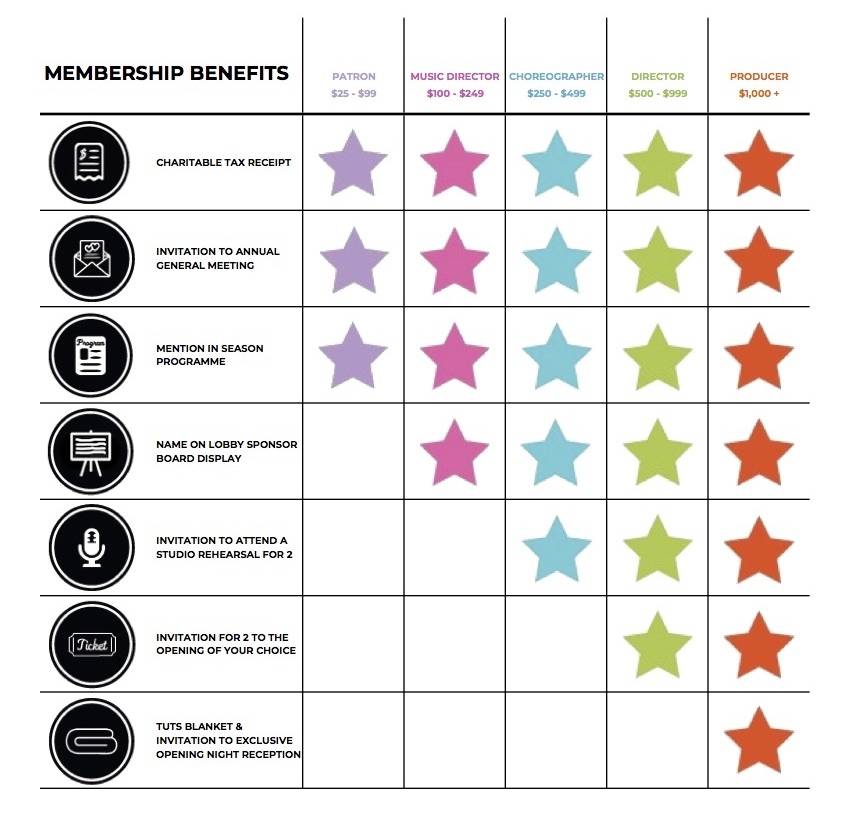 To join, renew your membership, or to become a donor, fill out the TUTS Membership Form, make a donation online or contact info@tuts.ca.
For more information please call us at 604-734-1917.
Some restrictions and additional details may apply based on availability.
Mentorship, excellence and inspiration for the musical theatre community!