Date Nights at TUTS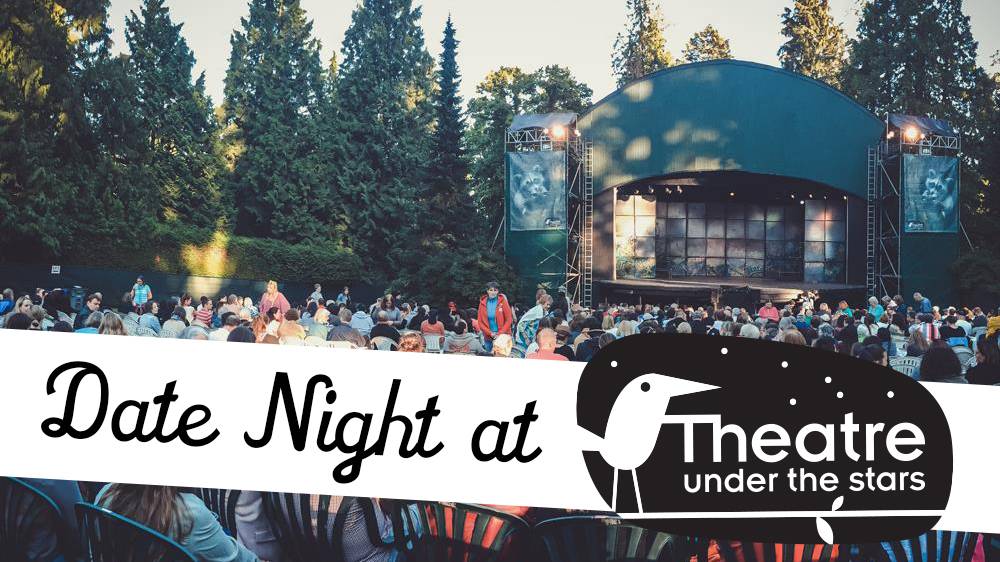 Date Night at Mamma Mia! Wednesday, July 17
Date Night at Disney's Newsies Wednesday, July 24

Cuddle up with your sweetie under the stars in Stanley Park and enjoy one of this summer's vibrant #TUTS2019 productions.

An evening at TUTS always makes a delightful date, but these are particularly perfect nights to come in pairs with buy one, get one deals inside and some extra romantic perks! Patrons will also be able to enjoy an exclusive date night discount of 10% off at Prospect Point restaurant to make this night extra special.

Explore our 2019 special events!
Mamma Mia! Super Fan Sunday Sunday, July 21
Pride Night Monday, July 29
Disney's Newsies Super Monday Monday, August 5